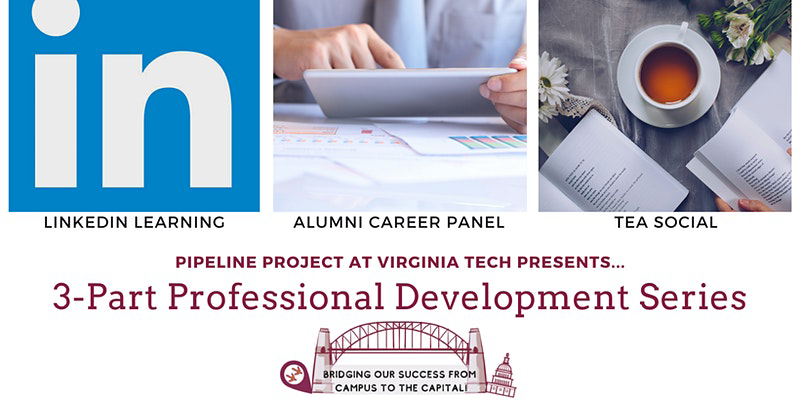 Hillel at Virginia Tech & our pipeline interns introduces our professional development series! Learn about LinkedIn, enjoy our career panel, and socialize with alumni virtually over tea.
Tea Social
(You must register by April 6th to receive the package prior to the event)
 
Learn about the Hebrew calendar from VT Hillel alum and co-creator of The Jewish Planner, Amanda Herring. Ever wonder why the holidays shift around so much? It all makes sense on the lunar/solar calendar! Amanda will break it down and answer all your questions about holidays on the full moon, the extra leap month, and how it relates to seasons and agriculture! While you learn, sip on a custom Organic loose-leaf tea blend from Amanda's company, Gold Herring, specially curated for this Hebrew month - Nisan! We'll discuss the transformative process of Counting the Omer as we count the 9th day together. You'll feel grounded in Jewish time after this fun and interactive discussion!