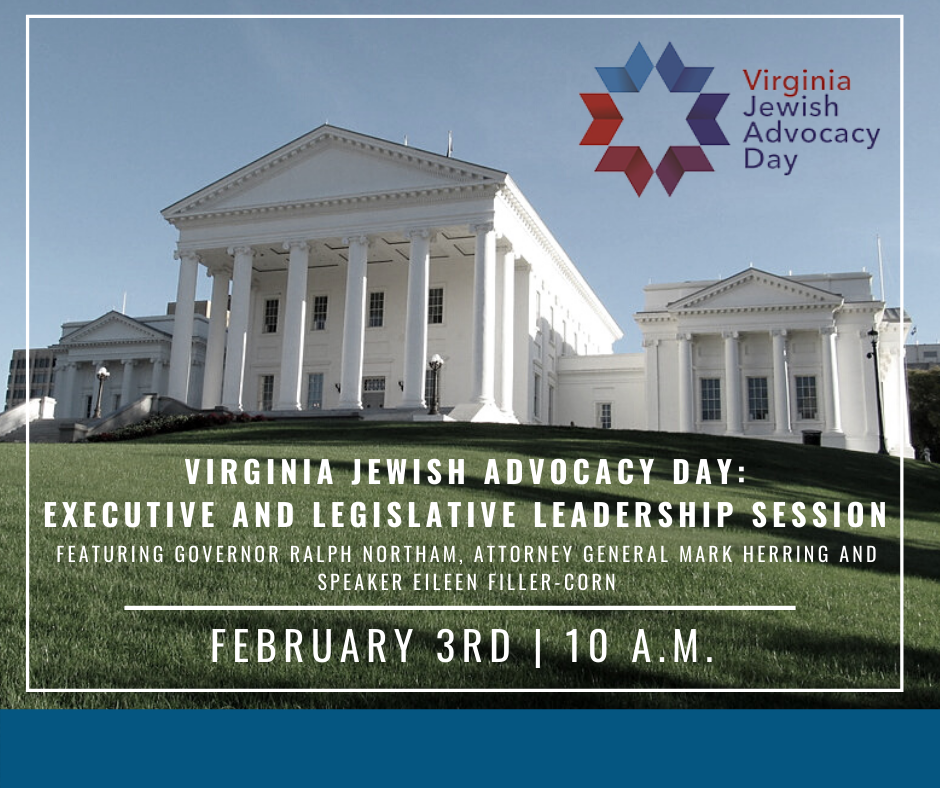 Virginia Jewish Advocacy Day: Executive and Legislative Leadership Session

Featuring Governor Ralph Northam, Attorney General Mark Herring and Speaker Eileen Filler-Corn
 
Our Virginia Jewish Communites (Richmond, Tidewater, Northern Virginia, and Peninsula) & Hadassah partnership brings you a session dedicated to the legislative agendas of our Executive and Legislative Branches.
Followed by breakout sessions where each region will discuss their legislative priorities and review their virtual constituent meeting assignments.
More information to come!